Images by Rob Barker Photography
If you haven't dipped a toe into the Scott Mountain Bike Marathon scene, you have been missing a delicious experience. Over 800 mountain bikers clustered in bright sunshine at the season opener in Builth Wells earlier this month. Amidst the mass start were every shape and age of bike and body. Even the vicious headwind on the moor tops could not detract from the joy of riding bikes in the mountains; what we do stripped down to its essentials. Clusters of colourful dots moving across the landscape, which was unbroken otherwise by signs of people; just big skies, big hills and lots of pedalling.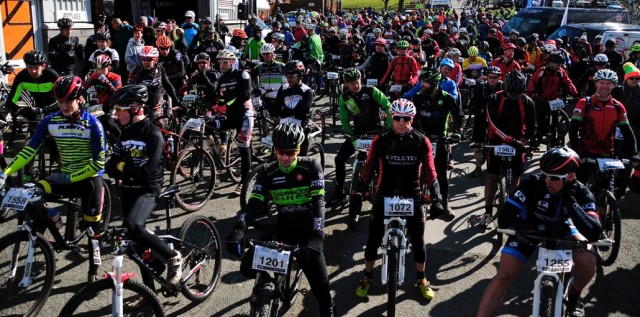 The traditional Builth Wells opener to the five-event Marathon series also hosts the 'Exposure Lights Big Night Out' on the Saturday night. Jon Pettifor from Gore Bikewear had joined the strings of lights on the dark hillside. "There was a lot of atmosphere", he explained, "and a lot of climb". The 45km event explored the hills to the south of Builth and included the steep descent off Pant-y-Llyn hill; as close to the feeling of flying as it's possible to get on two wheels.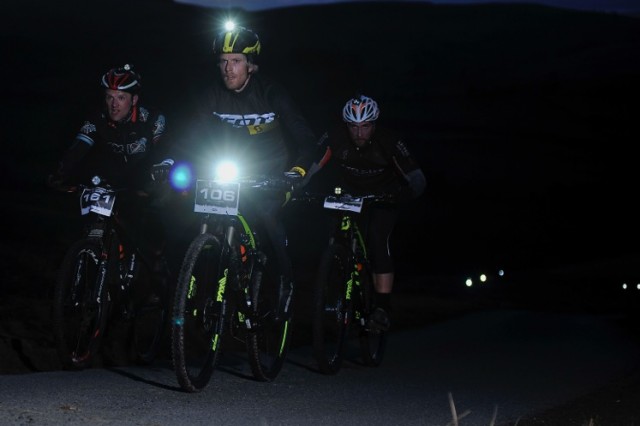 For most, the full 65km marathon certainly meant forgoing Sunday lunch, and many opted for the 'half' (45km) and mini-marathon (25km) distances. All the signed routes converge at times for encouragement and the sharing of custard creams. The children are particularly awesome, embracing the intensely weary elation like everyone else.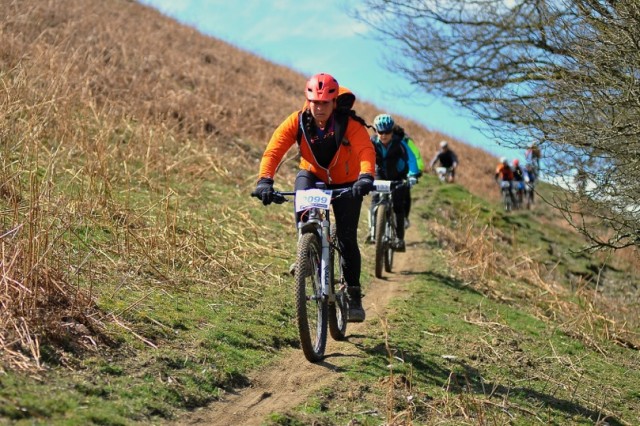 Don't miss the chance to tackle at least one in the 2016 series. The next is at Rhayader on 22nd May and thereafter on 3rd July (Exmoor), 24th July (Wantage) and 11th September (Ruthin, which also includes a night ride on the 10th). Visit www.mtb-marathon.co.uk to enter.