The much celebrated Brighton Big Dog 6-hour MTB race, held this year on 16th August, is getting all friendly with our flab-festooned furry feline friends – it has launched a new Fat Cat fatbike category, in association with Singular Cycles.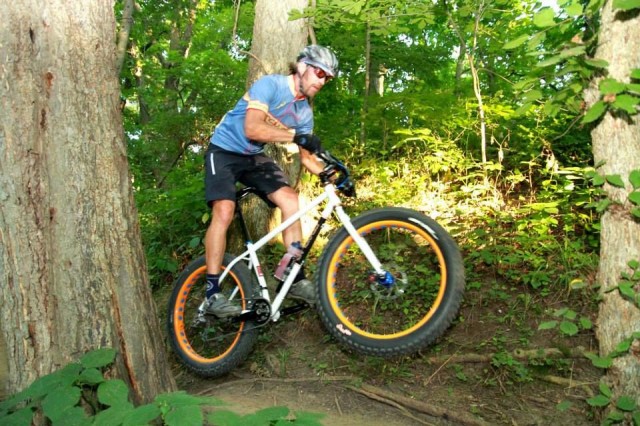 The category at the Stanmer Park event is open to pairs of riders (if you've only got one fatbike between you you can share, if you like), and the emphasis is very much on fun.
Says Singular Sam: "The Big Dog Fat Cat will be open to pairs of riders (of whatever age, sex or political persuasion) on board bikes shod with at least three inches of rubber.
"The fantastic trails of Stanmer Park and amazing vibe make this race one of the most fun events on the XC calendar. The addition of the Fat Cat is bound to inject further fun and frivolity for fat fetishists."
Triumphant Fat Cat couples will receive one new Singular Puffin frame between them, and there are a host of other prizes from Singular. For more details or to register for this or any other category, click here.