Aluminium stalwarts looking at carbon fibre…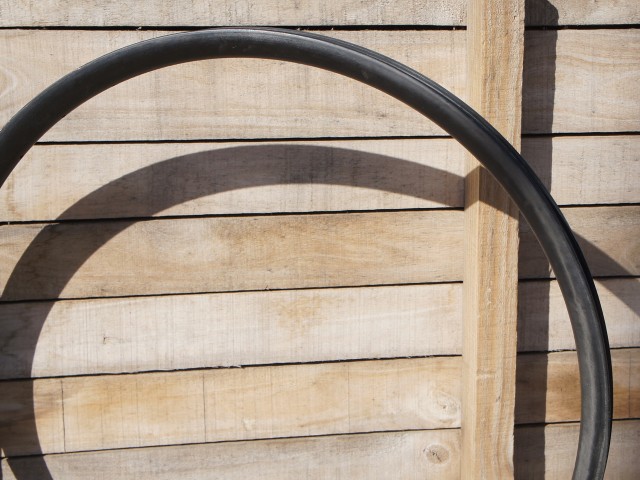 There are few people who take more visible, contagious joy from solving problems and making things than Bill Shook.  Around for ages building wheels around Shook's clever freehub mechanism and unusually wide but quite light rims, American Classic hadn't to date seen much advantage in pricey carbon fibre mountain rims.  As composites technology has matured and the market's expectations have been raised (and customers' budgets grown), they decided to see what Shook could do with the magic plastic.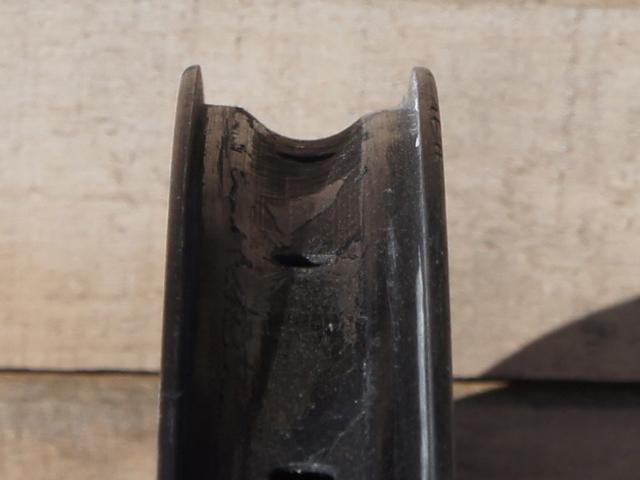 Already offering 1,400g race wheelsets in aluminium, American Classic's first carbon mountain wheel will be aimed more at trail and all-mountain use.  Massive 29mm inside spacing will allow fat tyres to ride even fatter, aided by the lack of bead hooks (yes, it does work just fine).  Tubeless compatibility and tyre retention will be ensured by a bead seat that slopes gently down as it approaches the outside wall.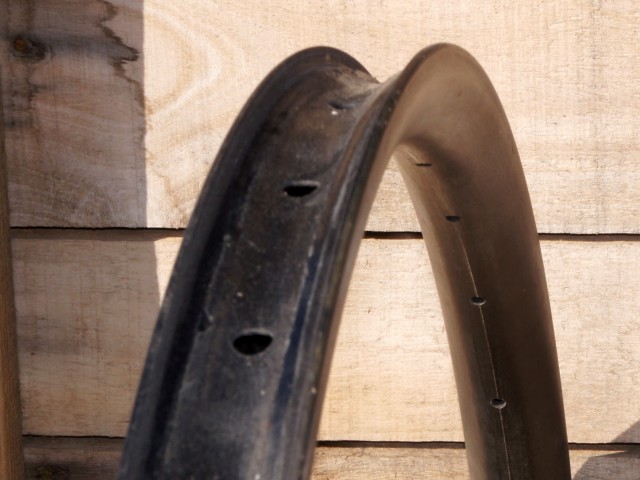 The as-yet unnamed rim is on par with the company's existing All Mountain model- which should make for a very stout ~1,675g 27.5in wheelset.  We're looking forward to learning more about the model when it's released at the autumn trade shows.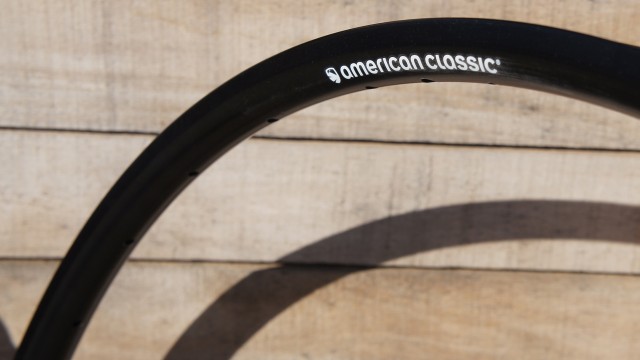 Elsewhere in the American Classic booth were the company's Disc 101 rims.  Sold for those who prefer to build their own wheels, the Disc 101 is available in 26in, 27.5, and 29er sizes, all 21mm/25mm wide and 21mm deep.  Tubeless compatible by way of AC's amber tape, the Disc 101 rims are freakishly light at 329g, 357, and 381g respectively.