A wheel-ly focused product…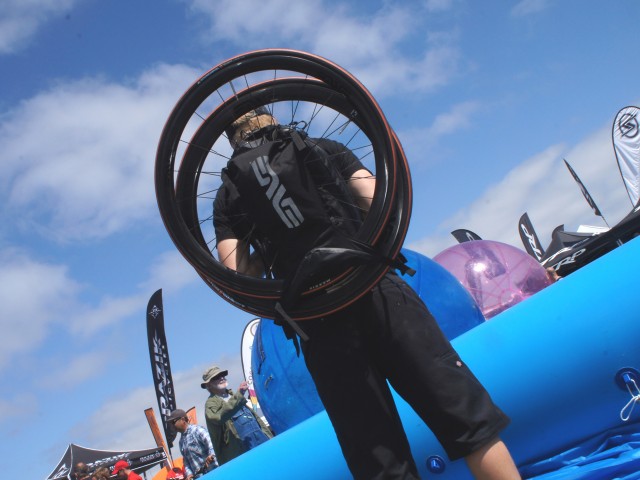 With Enve's big news having been released during the week prior to Sea Otter, we expected to do little beyond fondling at the company's tent in Monterey.  While we did a bit of that (no pictures, thankfully), we did notice another new offering: Enve's first backpack.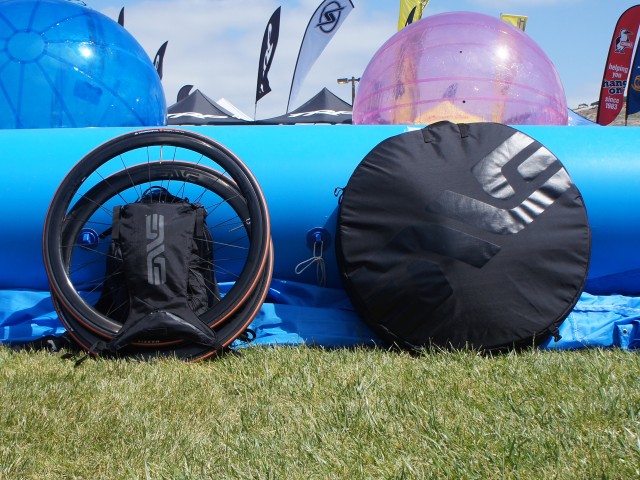 As might be expected from a company that built its name around rims and wheels, Enve's Backpack and Wheel Bag is designed to carry… wheels.   The 27L backpack comes with a matching padded wheel bag as well a well thought-out system for carrying un-bagged wheels.  Not the sort of catalogue pack so often chosen by non-bag companies, the Backpack is well thought-out, carrying a day (or more) worth of riding gear with plenty of nooks and compartments.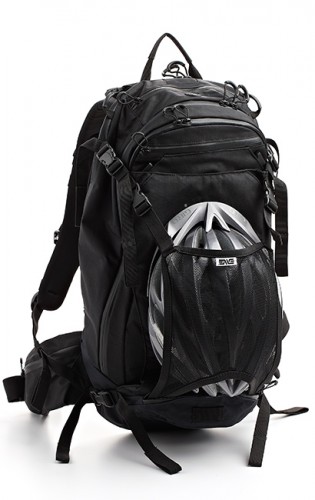 The padded Wheel Bag can be used alone or clipped to the pack via dedicated clips.  On the Backpack, it sits high enough to clear saddles- though tight trails or alleyways could pose a challenge.  Without the Wheel Bag, the Backpack's external sling comfortably accepts a set of wheels or a helmet, body armour, or other bulky items.  The Enve Backpack and Wheel Bag are sold as a set for $240.