Intriguing form factor may be an advantage…
Announced today, Panasonic's HX-A500 is being called "the world's first 4K 25p wearable camcorder," offering a noticeable frame rate bump over currently available action/sports cameras (four times the resolution of plain ol' HD).  A departure from the more commonly seen 'bullet' or 'box' form factors, the separate lens piece actually makes more sense the more that we think about it.  Low-profile and weighing only 31g, the remote lens seems less likely to overwhelm helmet retention systems than heavier one-piece units or to get snagged on overhanging branches.  And – as anyone who has reviewed their rad run only to find a screen filled with sky or front wheel knows – the ability to see what the lens sees in real time can be a huge boon.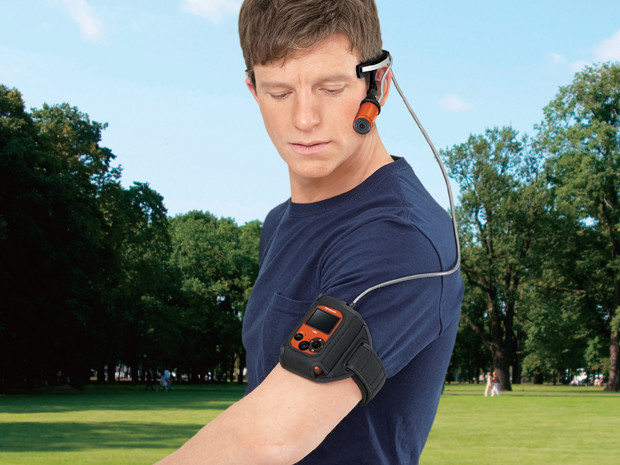 Further increasing the camera's mountain bike appeal are an IPX8 waterproof rating (3m for 30minutes) and "loop recording," which we take to mean that video is taken on a rolling basis and saved only when something neat happens.  Even better, the image is self-leveling and auto-stabilising, saving us (and our audiences) from tilted, jiggly Facebook posts.  The cable looks to be plenty long to stash the 119g base unit in the included armband or a hydration pack.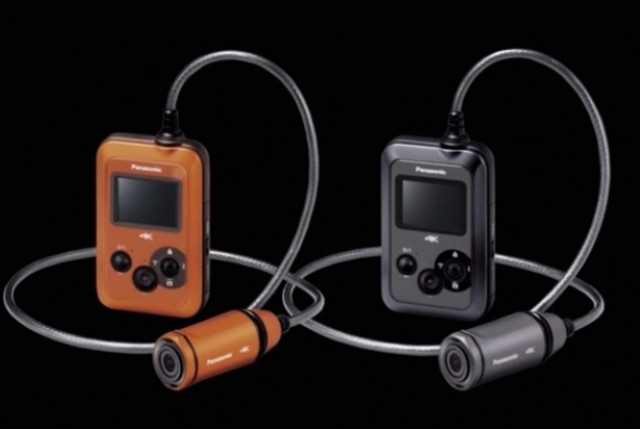 Available from May, the HX-A500 will be priced at £380.