Silly light, 100% 27.5 compatible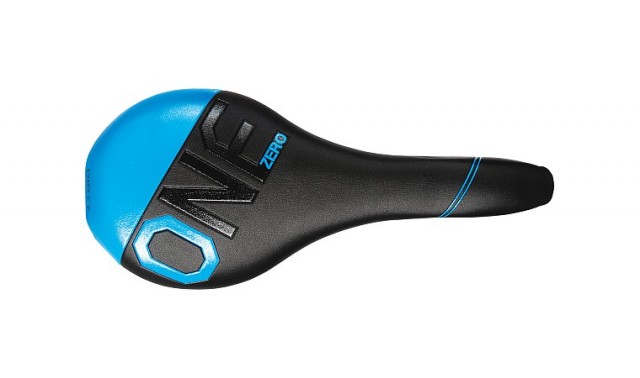 With a storied history on tarmac, Selle San Marco is no stranger to saddles.  But in terms of performance as well as branding, what works on the road doesn't always translate to the trail. With that in mind, the Italian company has recently announced the DIRTY sub-brand, distributed in the UK by 2Wheel-Distribution.
By dividing their saddles by intended use, DIRTY claims to have tailored each model's performance to downhill, enduro, or trail riding- with development help from Cedric Gracia's CG Brigade and the Lifecycle Enduro Team.  With everything from stout dirt jump models to sub-200g carbon-railed showpieces, the range should have a perch for most bottoms.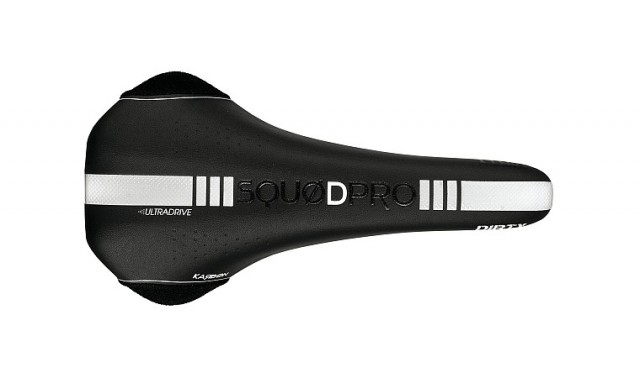 Updated for 2014, the Squod Pro and Team models are designed for longer-distance mountain rides.  Abrasion-resistant materials should keep the saddle from looking tattered too quickly- not always the case with superlight saddles.  And superlight it is:  Squod Pro is a freakishly light 180g and retails for £120, while the Team swaps manganese rails for the Pro's carbon, adds 50g, and drops the sticker to £60.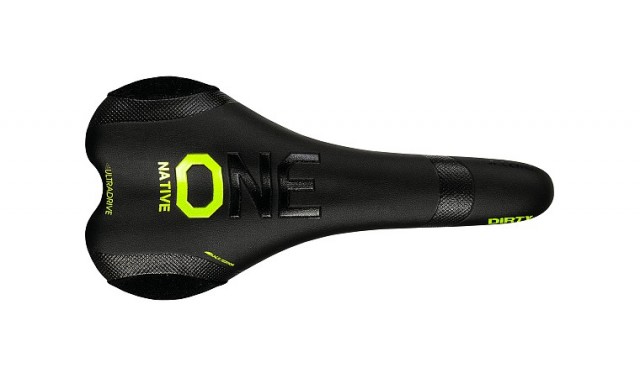 Designed specifically for – wait for it – enduro riding, the Native's unobtrusive profile is designed for those who need to be able to move around the bike with minimal interference.  This trim shape is said not to come at the expense of comfort, with ischial bone pressure zone analysis- driven design making for a comfy climber.  The Native line consists of Black Edition, Team, and Pro models, with prices again ranging from £60 to £120.  Thanks in part to its small footprint (bumprint?), the Native Pro comes in at a remarkable 159g.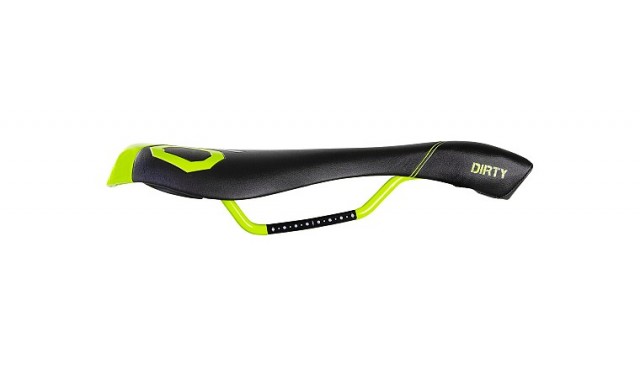 Said to be the most versatile DIRTY saddle, the One was developed in conjunction with Cedric Gracia with World Cup downhill tracks in mind.  The flat profile allows the rider to find their happy place while a padded nose takes some of the sting out of climbing.  Even the silly light (165g) carbon-railed Pro and Gracia versions claim to be right at home at saddle-destroying events like the Red Bull Rampage.  Starting at £43 for the Zero One, four Zero models extend again to £120 for CG signature models (or £110 for the very similar Pro).
Learn more at dirtysm.com.