Morning, morning Tuesday Treats fans. It's your regular dose of servings from Singletrack's Premier Dealers, stockists and advertisers for your fancy.

We're back from the London Bike Show, full of energy for every damn thing that's great in the world of independent bike retailing, with some quality retail therapy and a top prize draw.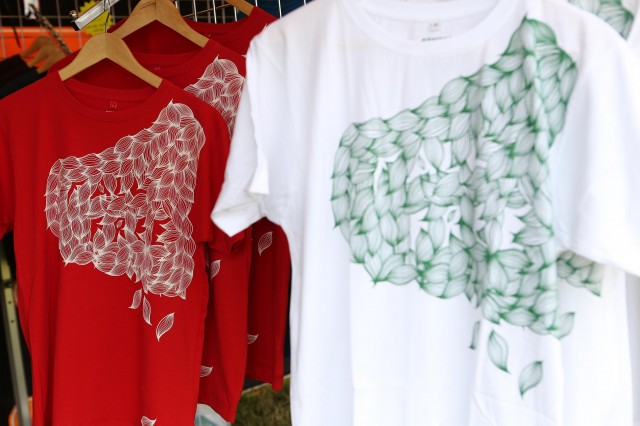 'Our clothing range is designed to look good, survive many wash cycles, inspire and keep you warm (in particular, our fleece-lined hoodies). All designs are now hand printed by ourselves as well. We're only a young company but have big dreams, we want to be a household brand for extreme sport clothing.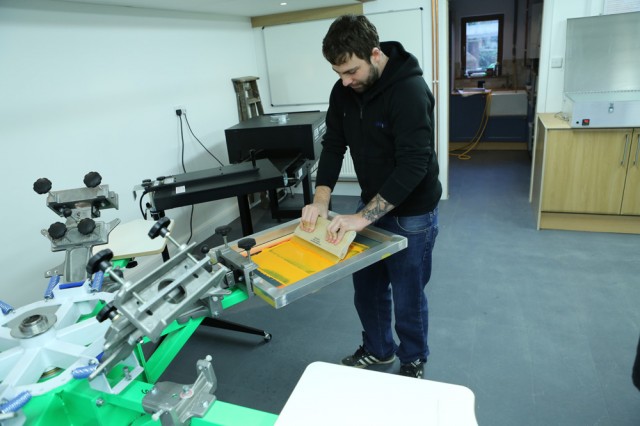 We're based down on the South Coast and love to get out to try any sport going. Long term favourites have been mountain biking and snowboarding but we're also keen on MX, wakeboarding, triathlons, trail running… the list goes on. The company was born from this love of sport, with our underlying message being #FreeFromRules. Get out there, explore and have fun.
We're very much into the grass roots of the sport and support national series in the form of UK Gravity Enduro (currently producing the series clothing), local race/groups like the Honey Series in Hampshire and the QECP trail digging team. We have also secured DH rider Lachlan Blair, the next big thing (we think). He is local to Fort William and Glencoe so has no excuse! We also have a sponsorship deal in development that we're excited about and will announce soon. You best be following us on twitter or facebook then.'
What's your current best-selling/hottest product?
Our competitive streak isn't just sport based, we're always keen to see who's design is the best selling, currently it belongs to one of our designers Gareth Weston; incidentally he is also an Expert level DH rider.  Check out these designs:
1. Multiple Choice (Gareth)
2. Line Series (Roscoe)
3. Dropper (Chris)
What about staff rides and bike kit? Where do you guys get off and with what?
We have both been riding for over 14 years and love to ride Enduro, as it takes in all the best bits of riding. I am a sucker for Orange so ride an Orange 5, built up by the guys over at Cycleworks in Haslemere. Roscoe is the carbon freak and rides a Trek Remedy Carbon, which is thankfully still in one piece! The component that we both have and wouldn't want to live without is the Rockshox Reverb.
Is there a forthcoming event you think our readers should know about?
I can offer a first hand recommendation to try out a race from the Gravity Enduro series, it is like a massive group of mates out for a ride in the forest. It can be quite physical but the sense of achievement at the end is amazing. One particular tip is that if you go to the last round, the end of year party is pretty good too!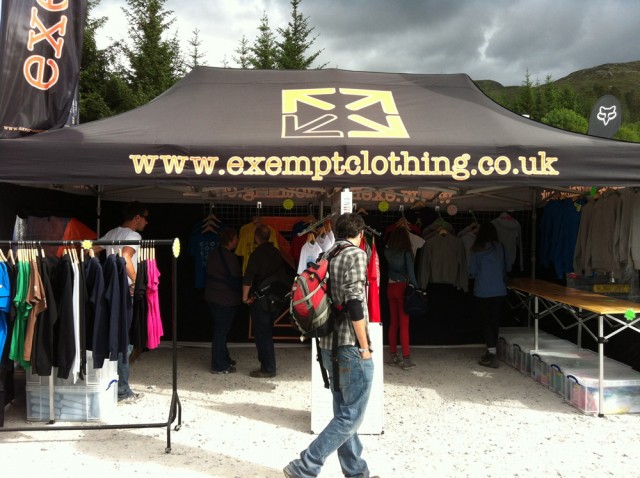 What do Singletrack Premier Subscribers get from you guys?
For a limited time (until midnight, 31 January, 2013) benefit from 50% OFF Exempt Sale Clothing. Not to be missed!
Site help:  At the 'Shopping Cart' stage of the transaction, type the code bigfreeze (in the 'Apply Discount Code' box).
Tuesday Treats Prize Draw
Exempt are offering up a lovely mix of prizes:
Top prize: Hoodie and our three top selling t-shirts £95 RRP
2nd prize: three t-shirts from the range £60 RRP
3rd prize: one t-shirt from the range £20 RRP
How to enter this week's Tuesday Treats Prize Draw:
This content is exclusive for Premier users.
If you are a Subscriber log in.
Subscriptions start from just £1.49
We are pleased to announce the lucky winner from our previous Tuesday Treats: 23 prize draw is:

timbaillieuk
Congratulations! Hold tight, we'll be in touch.