This just in from the Forestry Commission…
A major £20,000 revamp is underway to improve the massively popular mini bike park in Sherwood Pines Forest Park, near Clipstone, Notts.
The facility was created five years ago in a remote part of the 1,200 hectare beauty spot as part of a push to create a Cycling Centre of Excellence in the East Midland's biggest public woodland.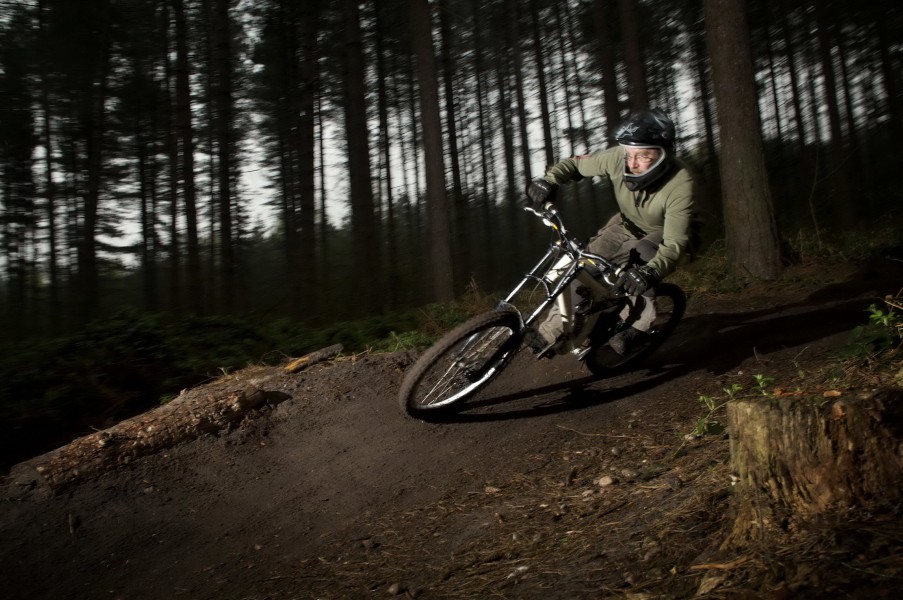 Existing features are being modified and improved to offer bike fans of all abilities a fresh and fast flowing experience, complete with rock jumps and tight turns. Riders will also be able to race against each other using upgraded parallel trails, a so-called "Dual Descender".
Due to the work the bike park area will be closed to the public for about two weeks, but all other cycle trails in the forest along with the Dirt Jump area are unaffected and remain open.
Any inconvenience will be worth it, explains Forestry Commission Recreation Manager Chris Bray.
"We created the bike park at the same times as many of the cross country trails and it has proved to be a magnet for off roaders. It's a great place to improve technique and challenge yourself within the limits of your own capabilities. The routes are also being surfaced with stone to make them more useable all year round, which is a major step forward."
Over half of the 500,000 annual visitors to Sherwood Pines are drawn by the cycling facilities created in recent years, which offer a great day out for novices, family bikers and ardent thrill seekers.