After many years of popularity, Cannondale has completely revamped its Lefty Fork. The changes aren't just cosmetic either…
It's easy to see Cannondale's claim that its four lots of needle roller bearings on a square section is a pretty stiff and smooth way of making a fork. However, it was rather sensitive to grit and needed to run a rubber boot at all times to protect the tiny rollers hidden in the fork.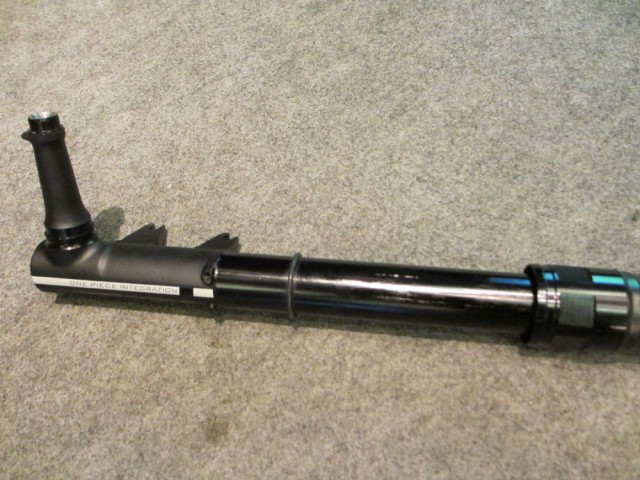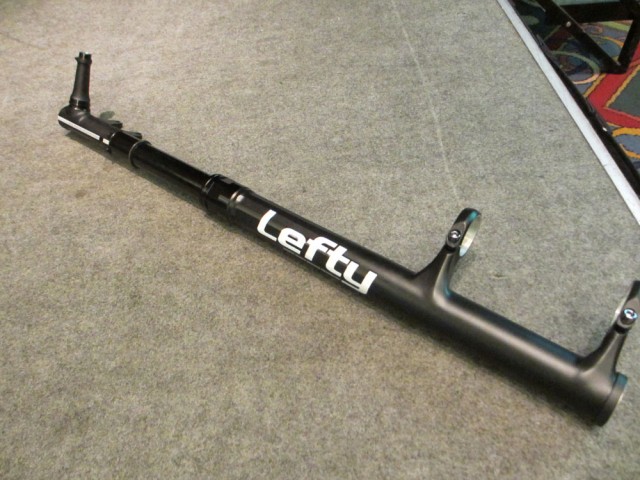 To revamp the Lefty, Cannondale wanted 'to make the most bombproof fork' and with this new Lefty they have announced the new fork that is lighter, stiffer and stronger.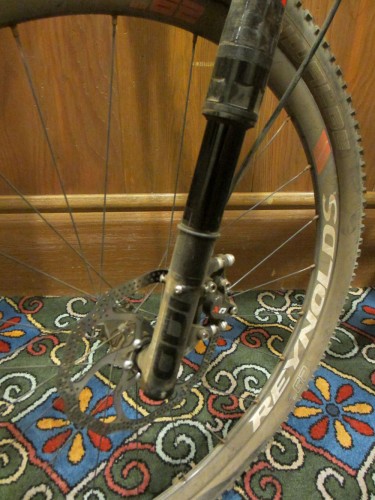 What Cannondale has done is changed the lower of the Lefty to incorporate a round section at the bottom for the fork, while still keeping the square section roller bearing uppers.The round section is now sealed from the elements and incorporates a bushing, for the first time in the Lefty's history. (Squares don't seal well, so it's never been possible to include one)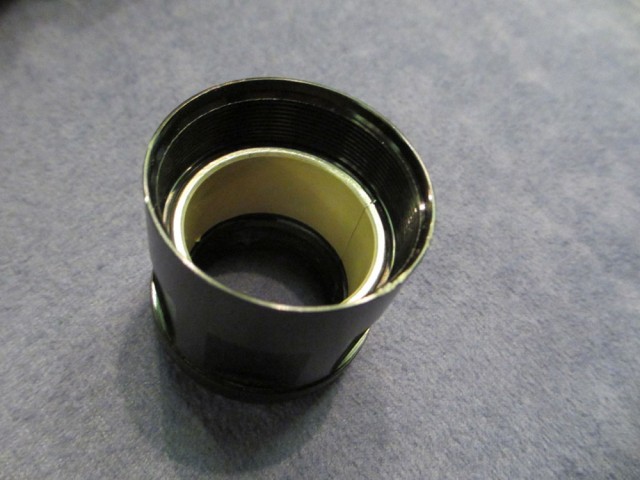 There's a new external sealing system for a much better seal against the elements. In fact, there is now a seal at the bottom of the outer leg, along with a bushing. This is effective enough that it no longer needs its traditional rubber concertina boot.
Lower section is now round rather than square to allow for better external seal, while the upper (hidden) leg is still square section needle bearing assembly. The lower leg is hard anodised for durability now that it's out in the open. There'll also be a 'moto inspired' integrated fork guard (with cable guide) that looks rather cool.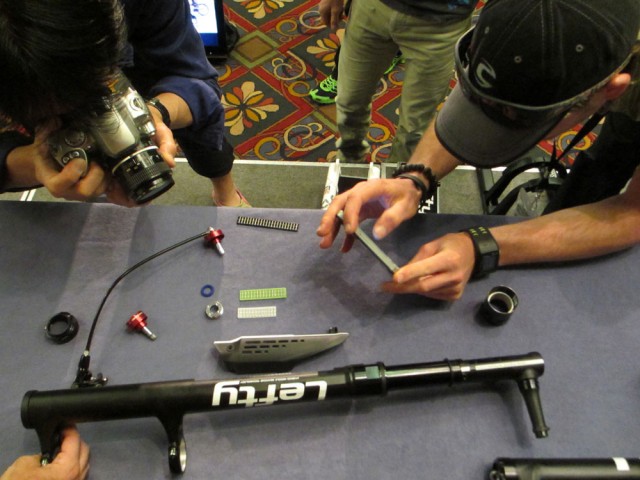 New seal allows a lubricating oil bath. This keeps the needle bearings always lubed. There's also a clever new 'Auto reset' for the needle bearings. One of the Lefty's issues is that the four roller bearings can become out of sync with each other. There's now a stop to make sure that the bearings 'reset' their position on the fork flats so that all four bearings are balanced and don't migrate. By bottoming the fork out, the bearings will all reset themselves on the stop. And if you're not bottoming your fork, then just let the air out and compress the fork to do it.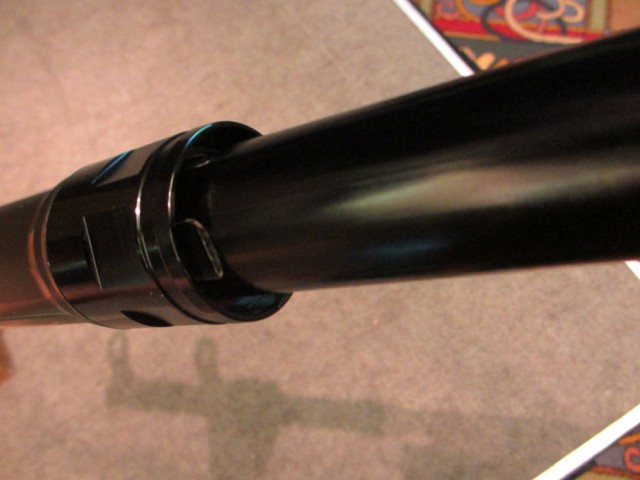 Internal changes: Cannondale has a patent on closed, cartridge style damping systems. It's a patent that they don't enforce (but they want you to know that they have it.) It's a position that helps them work with other suspension fork companies on a friendly basis. For instance, Cannondale uses a Solo Air system, found in RockShox, so that the negative air pressure is always automatically set. You'll also see a RockShox remote lever on the bars..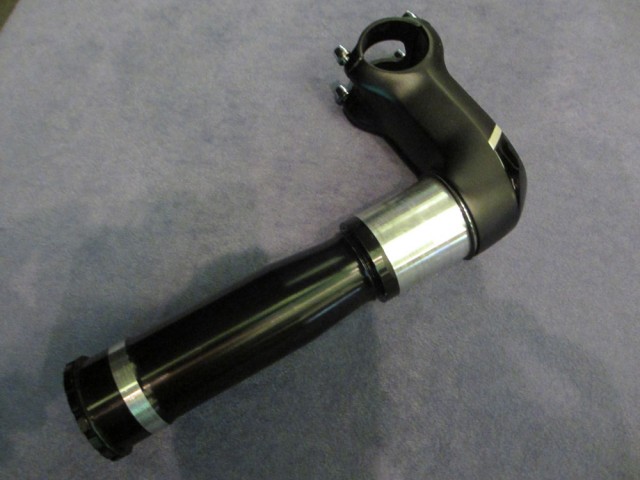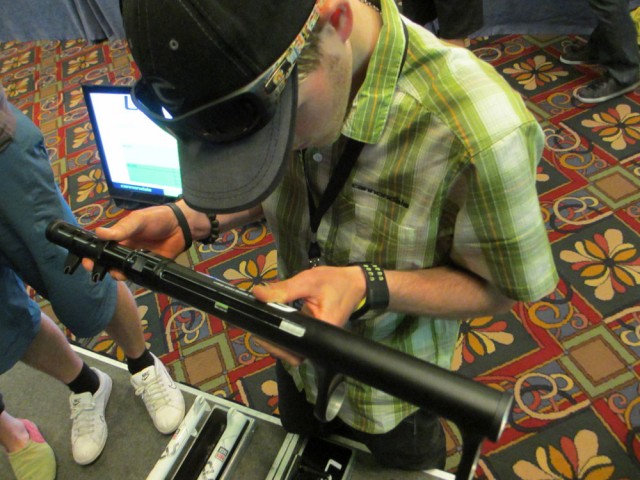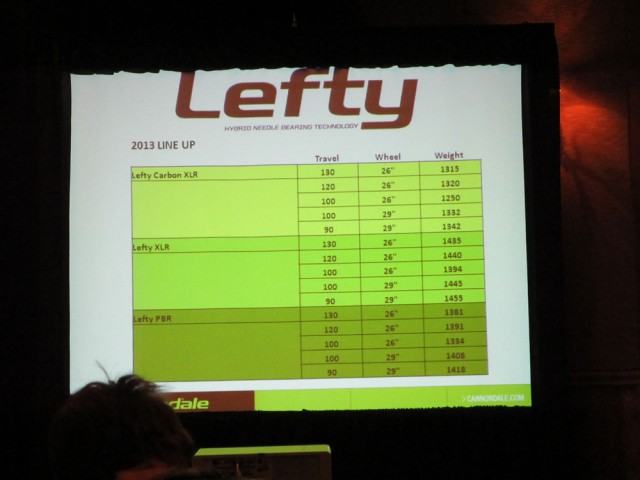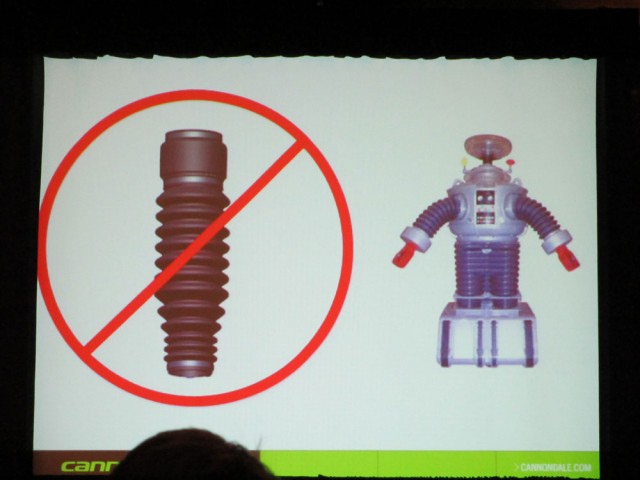 The 2013 production has already started in Bedford PA. in the USA. Expect to see the new Lefty on bikes appearing this summer and aftermarket in the autumn.