Big wheeled mania has spread to the manly-metal-folders in Halifax. They might be amongst the most cynical of companies, but they've decided that there's more than just hype to the increased circumference. They've been testing different ideas for a fair while, but they've finally spun together big wheels and their classic single pivot suspension design together for the Gyro. It's got 110mm of rear wheel travel with a Maxle equipped swingarm combined with 120mm up front to create something they reckon is the mile-munching answer to the do-it-all 26″ wheeled Five.
Full press release is below along with some snaps…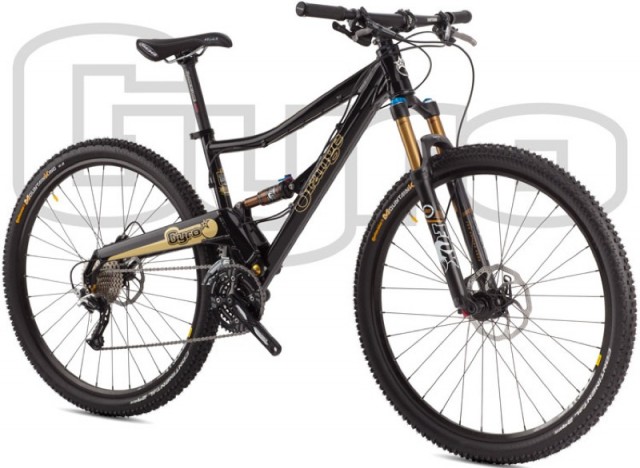 "When does the new become more than a bandwagon? When we test a theory and the concept still rolls.
It's no secret we've been playing with both 29er full suspension and hardtail design for some time now. We had to. When the industry pushes one way we often end up wielding a weighty cynic stick as we get dizzy bludgeoning the pointlessness of it all but we still have to test, test and test again and convince ourselves it's more than just marketing speak. That takes time but once the testing is done and we have convinced ourselves of the pros and cons we'll push on in our own way. Introducing the new Orange Gyro!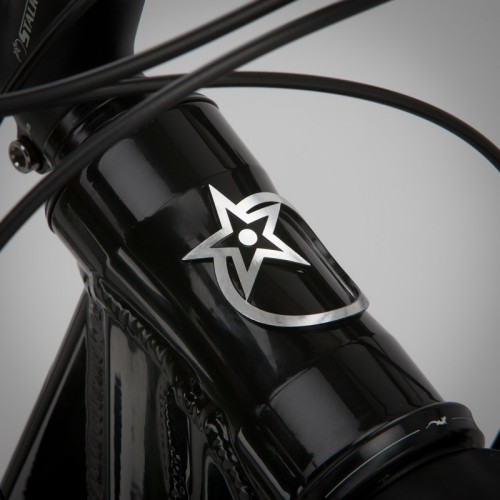 Built around our proven and reliable folded aluminium chassis technology and construction, the Gyro is the latest development of the classic Orange single pivot design with geometry specifically developed to retain our characteristic handling agility and matching it with mile devouring poise and efficiency. The virtue of big wheels combined with angles from the masters of geometry.
The Maxle back end delivers 110mm of travel and promoting complete confidence it balances with the 120mm fork to create a truly efficient but sensitive ride. A standards-friendly 49/49mm head-tube and 30.9mm seat-post add front-end stiffness and dropper seatpost compatibility, while the trademark monocoque and custom butted 6061-T6 Reynolds tubing form an obvious lightweight silhouette. Every part a 29er, but still so blatantly Orange…
If the Five is the definitive do-it-all dream bike, this is the original mountain man's XC/Trail machine. Fun, lively and flickable, but an absolute beast for covering ground quickly. A new classic is born.
Fancy getting your hands on one? You'll have to be quick, an exclusive run of fifty bikes have already been built. Factory level Fox suspension, Avid Elixir brakes, Maxle as standard and a proven Shimano transmission. Matching performance, exclusivity and value for money, the Gyro Black Gold is shipping now and can be found at Orange Bikes Dealers.
Highlight features at a glance:
Jet Black/Gold decal paint scheme
Maxle rear swingarm
Fox Factory RP23 Kashima rear shock
Fox 32 Float 120 Factory FIT RLC Kashima 15QR fork
Shimano SLX/XT 10-speed drive train
Avid Elixir 5 brakes
Head to the Orange site here for more…
RRP – £2799.99
Availability – Now