We're rather pleased to introduce a new, regular feature following Scottish mountain bike racer Rab Wardell. He's raced cross-country and marathon at World Cup level as well as dabbling in almost all the forms of cycling that exist. In recent years his dreams of being a pro bike rider have suffered setbacks though, coming up against the vagaries of life and with injury.
This year, however, he's determined to get back and do what he loves; ride and race bikes. Over the next months, he's going to be sharing the hardships, victories, setbacks and successes as he attempts to get back on form and chase the pro racer dream, with all that entails…
"My name is Rab Wardell. I'm 26 and I live in the south side of Glasgow. I currently work as a Development Officer for Scottish Cycling and I race bikes for the Kinesis Morvelo Project. However, if things continue to progress the way they are currently, this may all change in the not too distant future…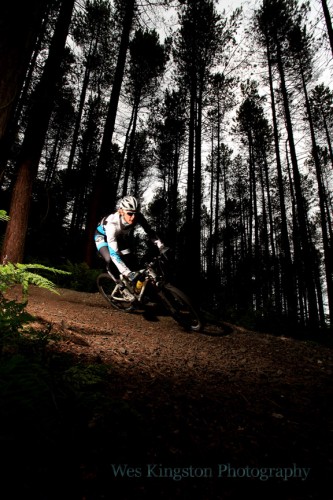 I've been riding bikes for as long as I can remember and I've raced them for the last 12 years. In my late teens and early twenties, I was chasing the pro bike rider dream, racing cross-country and marathons up to World Cup level and getting some reasonable results. When I was 21 I got a little lost (as 21-year olds tend to do) but luckily I secured a great job working in cycling development, which kept me on the rails. Since I stopped chasing the dream I've still enjoyed sporadic periods of irresistible enthusiasm and pinned a race number on in cross-country races, enduros, cyclocross, road (excuse me) and even that velodrome thingy. In this time I've realised how much I love riding and racing bikes. I've also realised that I'm getting older, and that my chances to go fast are becoming fewer every day that I choose not to go fast. Do you get me?
So, over the summer, today, tomorrow, in fact until the end of 2011; I am pulling together plans to resume chasing the pro bike rider dream. I've been recruiting a new team of sponsors so I have exactly what I need to avoid compromise and to ride the cool events I love. I really want to ride cross-country World Cup events and some downhill enduros. I've made plans for training to make sure I'm in good shape in time for the first races. It was all going swimmingly, until…
In September this year I was invited to ride a road (excuse me, there it is again) circuit race in Peebles. About three laps in I was involved in a silly crash and hit the deck – a trip to hospital and my right wrist was placed in a plaster cast. It's been a medical nightmare ever since and things hit a low point when I was operated on at the end of October. My scaphoid received an aftermarket upgrade in the form of a tiny screw and it looks like I won't be able to ride until the end of the year. I've consulted my plans and not riding bikes for three or four months wasn't in there; I really should be turning the pedals in preparation for a big year of riding around about, um, around about now actually!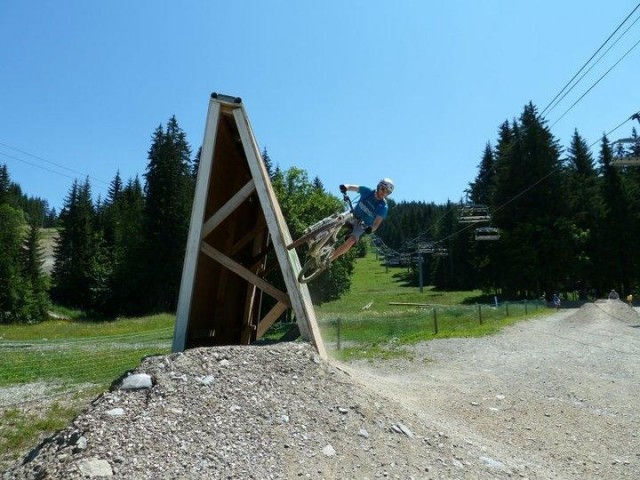 So to make sure I hit 2012 hard, I am forcing myself to suffer the slow, soul-eating death that is riding a turbo trainer. I find it hard to relate this experience with the mountain biking I'd planned but I'm trying to remember that the time spent going
My chances to go fast are becoming fewer every day that I choose not to go fast. Do you get me?
nowhere in my kitchen, staring at the bananas and salt shaker will make that ride up, over and down the mountain tops and through the forests all that more enjoyable. Not to mention faster… And faster is important for a bike racer.
I am continuing to work as a Development Officer with Scottish Cycling and pursuing the full time bike racer dream by night – the Peter Parker approach. My plans are coming together really well, with some fantastic sponsors already confirmed. Singletrack are my media sponsor and I'll be writing stories about my adventures for these pages as the season progresses. I'm developing my plans all the time, scouring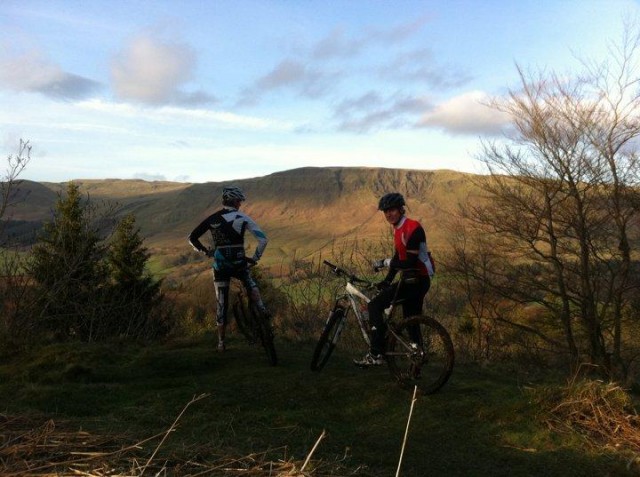 the cycling events calendars for interesting events, setting goals and meeting with coaches to write training plans. I want to get back to World Cup racing next June in Mont Saint Anne and in 2013 I'd love to ride the full World Cup series. As I mentioned before, I can't wait to ride some downhill enduro events that fit with my schedule too – and TransProvence would be a nice way to round out the year!
My main goal however is a biggie; a once-in-a-lifetime opportunity and I don't think I could live with myself if I didn't go for it. In 2014 the Commonwealth Games will take over the City of Glasgow, which is the city I live in. There will be a mountain bike race held at a venue I have helped design, on a unique city-based course with gnarly features and an unbelievable view of the city's panorama. I really believe that the event at Glasgow 2014 could be the most spectacular race, and a rare opportunity for mountain biking to shine in the multi-sport games. It also offers me the chance to represent my home country, in my adopted home town, on the world stage, showcasing mountain biking. Like I say – once in a lifetime…
I can't wait to be un-injured.
Rab Wardell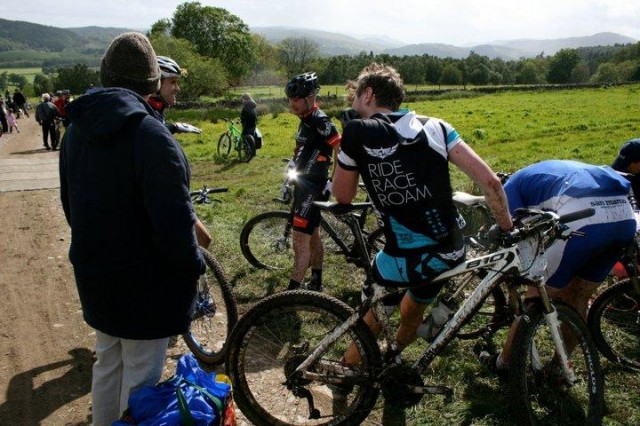 You can follow Rab's progress through the magic of social media as well as his monthly Rab's World articles here on singletrackworld.com….
http://www.facebook.com/RabWardell85
http://www.twitter.com/RabWardell
http://kinesismorvelo-rab-wardell.posterous.com/